Creative Team
Rob Hughes
Creator/ Writer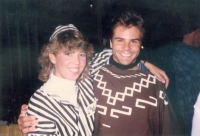 Born in San Diego and raised in La Jolla, California. In 1974, at the age of 7, Rob was bitten by the "comic book bug" when his father started buying him and his younger brother comics at the local 7-11 store, along with those really cool Superhero Slurpie cups. The classic DC and Marvel action figures offered at Toys-R-Us cemented a life-long love for superheroes and Rob soon gratuated to collecting Golden-Age, Silver-Age and Bronze-Age comic books when he discovered Pacific Comics on Cass Street in Pacific Beach.
In 1978, at the age of 11, Rob's father took him to his very first San Diego Comic Convention being held at the El Cortez Hotel in downtown San Diego. At the Old Town Circle Gallery, which was hosting a showing of Bob Kane's artwork, he met and befriended Kane, instantly becoming a huge Batman fan and collector--especially the first year of the hero's adventures, spanning from Detective Comics #27-#37 (1939-1940). Later that year, after countless relentless requests, his father bought for him from local dealer Tom French, a copy of Detective Comics #30, which remains one of his all-time favorite issues to this very day. "The absolute apex of Kane's splendid artwork on the character!"
In 1988, while attending the USC, Rob began buying and selling vintage comic books, opening ARCHANGELS, now a Vintage Collectibles internet web-site. Since then, he has worked as a auction consultant for such companies as Executive Investments, Greg Manning Auctions, The Mint and Heritage Auctions. His feature cover articles "Enter the Batman", "Genesis, the Dawn of the Golden-Age" and "The Avenger of Blood" have been published in the magazines Comic Book Marketplace, Collectors Showcase and various auction catalogues.
In the summer of 2003, Rob began researching and writing his epic screenplay duology "The Outlaw Prince", a 13th century medieval tale about a noble English outlaw who fights against the corrupt ruling elite class with plenty of great swordplay, majestic castles, epic battles and beautiful damsels in distress, much in the tradition of the Robin Hood and King Arthur legends. Luna Moon-Hunter marks his second epic saga project, which he has been working on steadily since 2005, the graphic novel scheduled to be released sometime in the summer of 2008.
Rob has been a member of the CAM Center (Christian Action Ministries) since 1988, a outreach ministry located in Torrance, CA, working closely with his friend and elder minister Vern Ryan in striving to supply and meet the spiritual and material needs of those who are seeking help. He remains a idealistic boy at heart, who still likes to stay up late, read comic books and watch monster movies.
Jeff Slemons
Artwork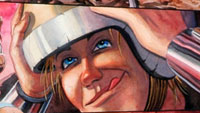 Drawing from experience: As a young boy, Jeff was told by parents and teachers alike that he would never amount to anything, and yet, he was always dreaming, always drawing and painting. After graduating high school in 1984, he attended the Colorado Institute of Art where his God-given talent suddenly blossomed. Because of his bold style and brave approach to controversial subject matter, he's been hired to illustrate a myriad of projects raging from magazine covers, corporate projects, comic books and graphic novels, calendars, mouse pads, advertising packages to name a few. For nearly three decades, Jeff Slemons has been a national and international success in a creative industry that presents a monumental challenge to even the most ardent of artistic talents.
The art of smart: Jeff shares, "These days, it's not enough to be a great illustrator. You have to understand the strategy, the marketing and the business application. You have to be able to think in terms of essential action and camera angles. An illustration has to jump off the page and hit people smack between the eyes. It's not enough to be memorable, you have to be motivational."
Illustrate the point. How many men in their 40s wear a comic book T-shirt under a suit jacket? Well, one that we can think of - Jeff Slemons. His art studio is larger than his actual home. His heroes aren't sports figures or rock stars, but Bill Watterson (Calvin & Hobbes) and Frank Frazetta (Conan the Barbarian). He's been called the six-fingered man because he always has a pencil, pen or paintbrush in his hand.
Alan Lathwell
Artwork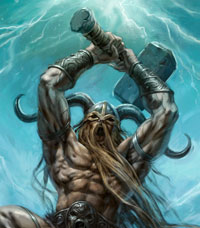 Alan Lathwell is a freelance illustrator based in the UK. He began his artistic career working for an illustration agency specialising in children's books, but his true passion was always fantasy art. He was inspired at a young age by the work of Frank Frazetta and the French comic artist Philippe Druillet who's dark graphic novel Yragael made a huge impact on him and drove him to create his own fantasy visions.
As soon as his fantasy paintings appeared online he was swamped with commissions from publishers around the globe to illustrate books, RPGs, collectable cards etc, and the dark nature of most of his work has made him a popular choice for many heavy metal bands to use on their album covers and t-shirt designs.
After years of working with oil paint Alan now works entirely digitally and his art book 'Warriors & Heroes' covers the methods and techniques he uses to create his dramatic paintings and is available from Impact books.
To see more of Alan's work please visit alanlathwell.cgsociety.org
Buzz
Artwork and Cover Art / Concepts and breakdowns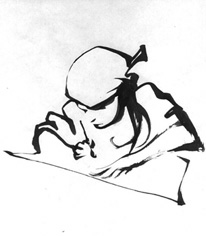 Without any doubt whatsoever, Buzz is one of the finest talents in the comic book industry today. His illustrative skills in action-packed story telling, rich figure rendering and lush brush-inking are exceptional; a throwback to such legends as Frank Frazetta, Bernie Wrightson and Alex Raymond.
Born and raised in Rangoon, Burma he grew up reading his father's comics. After moving to the United States at the age of 13, Buzz began his career as a penciler at the age of 15 at Blackthorne Publications. At 17, he worked with the legendary Neal Adams at Continuity Studios. After gaining some excellent experience and mentoring, he took some pages to DC and received assignments working on Justice League Quarterly and Justice League International.
Since that initial foray into comics, Buzz's style has graced the pages of titles including JSA, Vampirella, Shi, X-Factor, Impulse, Dragonlance, Forgotten Realms, and many others. Besides Luna Moon-Hunter, Buzz is currently working on such titles as Chastity, Cavewoman, Razor and the acclaimed Atomika series. Buzz's rendition of Spiderman was featured in a special artist portfolio that appeared in Spiderman 2 deluxe DVD.
Among his influences are such greats as Neal Adams, Michael Golden, John Buscema, Kevin Nowlan, Brian Bolland, Frank Frazetta, Alex Toth and too many more to mention. Buzz's current favorite artists include Adam Hughes, Rags Morales and Alex Ross. "I don't ever see myself wanting to not be working in the comics industry, it's one of the greatest American art forms like jazz and baseball."
Besides his regular titles and current work, Buzz is a widely popular commission artist and is now taking requests. To contact Buzz regarding a commission, drop him a line at buzz@justbuzz.com.
Lucio Parrillo
Cover Digital Paints and Colors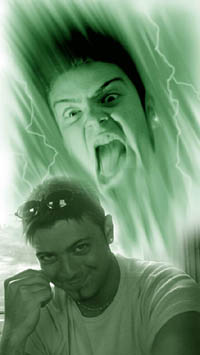 Was born on the 30th of January 1974. In 1990 he began working for the news paper il cavatore, he also worked for the comic magazine, Color. At the same time he made some illustrations for the magazine, città. In 1994 he created various comic pages and covers for Big publisher; and at the same time he painted the covers of alta tensione. Afterwards he drew many short stories and illustrated several posters for the publishing house zero press.
He worked for the publishing house, Eura Editoriale. He painted the covers of Lanciostory and Skorpio, two of the most famous Italian comics magazines. For Lennox Comics he drew the covers of Key Freedom and Silver Furber.
For King Comics he painted all the covers of Morrison, and many posters; he drew the complete first issue. At the moment he is working for the American publisher SQP. Further more, he drew the pencil illustrations of the books Vampire Girls, Coven 2, and Eternal Temptation. He paints covers, interior art and character designs for video games and Role play games (Forgotten Realms, Eberron, Magic, Hecatomb, etc.) as well as comics for many European and American publishers in Germany, France, Italy, Sweden, and the USA.
Some of his graphic novels credits include L'Empire Eternel and One Shot for Soleil productions and SKP for Heavy Metal Magazine.
Some of his clients include: Wizards of the Coast (Magic cards), Blizzards (Warcraft), Marvel Comics, Panini Comics, Heavy Metal Magazine, Soleil France, IPP, Vivendi Universal, Havas Interactive, Sierra, Konami, Fantasy productions, Dino Entertainment, Databecker, Clementoni, SQP (USA).
He is a sculptor, modeller and animator with the 3D program Maya.
Mark Evans
Digital Paints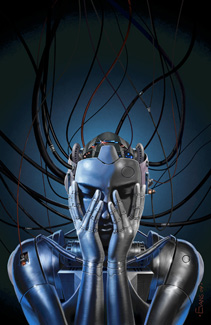 Since graduating from Pratt Institute, Mark has done illustrations and storyboards for hundreds of commercials including, but not limited to, the advertising campaigns of Nerf, Hasbro, AT&T, LG Electronics and Coca Cola.
He has also done illustrations and CCG art for Games Workshop Inc. "Warhammer 40,000", the new "World of Warcraft" collectible card game by Upper Deck and Blizard, Wizards of The Coast, Topps, Marvel Comics, Scholastic, Dell Magazines, Palladium Books, Star Fleet Games, and the trading card game and RPG "A Game of Thrones" based on the acclaimed "A Song of Fire and Ice" novels by George R. R. Martin.
Since 2004, he has gone completely digital and uses Corel Painter, Adobe Photoshop and Apple Mac computer as his tools of choice.
J.C. Vaughn
Editor/ Script Assists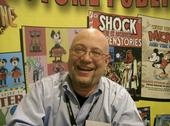 Harvey Award-nominated writer J.C. Vaughn is the Executive Editor and Associate Publisher of Gemstone Publishing, where he works on such projects as The Overstreet Comic Book Price Guide, Hake's Price Guide To Character Toys, and the weekly Scoop email newsletter. He is a regular contributor to Toy Collector Magazine, the Journal of Antiques & Collectibles, Antique Trader, Collector's Gazette, and other publications. His comic book work, including Fox's 24, McCandless & Company, Twenty-First Century Romances, and Zombie-Proof, has been featured in TV Guide, Emmy magazine, 24 Magazine, Wizard and elsewhere. He has edited Tales from the Cherokee, Battlestar Galactica, and Whiskey Dickel, International Cowgirl, and has written or co-written Shi with Billy Tucci for many years.
With artists Brendon and Brian Fraim, he is the creator of Antiques: The Comic Strip, and with artist Vincent Spencer he is the creator of Zombie-Proof. He is an adopted expatriate Texan from Pittsburgh living near Baltimore.
Drew Posada
Cover/ Concept Artwork/ Luna Logo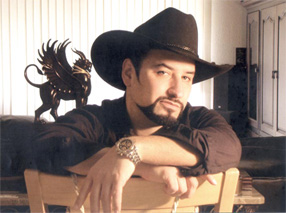 Drew was born in 1969 as Andrew Posada, becaming a professional freelance artist in 1985.
In 1994, Drew began working as a comic book colorist for such companies as Image; Top Cow, Wildstorm and Extreme. This is when he learned how to paint in Photoshop and began developing his skills as a digital painter. Working in comics made Posada's style evolve, as he had to work with digital tools such as the digital airbrush, giving him more artistic flexibility and room for experimentation. Very soon, Drew became the comic book colorist par excellence (the "Jedi-Master Yoda" of colorists as he put it), one of the most respected and sought-after names in the industry and a ultra-talented pin-up artist in his own right. He eventually obtained his most desired goal to be represented by the Robert Bane Gallery when his remarkable pin-up work at last, hung along side his most admired influences, the legendary pin-up greats Hajime Sorayama and Olivia de Berardinis.
Drew passed away in the hospital from complications of acute pancreatitis on January 4, 2007. He was 37 years old. He is survived by his identical twin brother Alex, who likewise is a phenomenal artist, to whom Drew looked up to and always spoke of with great love and admiration.
The three images Drew illustrated for Luna represent some of the final pieces of artwork he would ever do. The gripping cover for Luna #1, is a no-holds-barred, intensely impactful piece, which will stand as a testament to Drew's extraordinary talent and his relentless drive for absolute excellence in every piece he painted. Along with Edmund Bagwell, Drew helped in the design of the "bleeding moon" Luna logo.
Never, ever one to compromise quality, take short cuts or settle for mere mediocrity made Drew a truly great illustrator and painter. The artist's Artist! Commanding tremendous respect and admiration from peer and fan alike. His remarkable body of work testifies to this fact much more than any words could possibly do.
Greg LaRocque
Artwork

Greg LaRocque has been a working professional artist for more than 30 years. Starting as an assistant teacher for The Professional Institute of Art in Baltimore, Maryland when he was just 17 years old. After a brief stint in advertising he decided to move to New York to pursue his childhood dream of working in comic books.
He began working for both DC Comics and Marvel in 1980, being one of the first artists allowed to work for both of the major comic companies at the same time. He has illustrated almost every major character including Spiderman, The Avengers, Justice League, and Thor. He received his greatest recognition for his work on Legion of Super Heroes and The Flash. Some of his career highlights include redesigning the Flash costume to its current incarnation and illustrating the very first issue of Web of Spider-Man whose climatic bell-tower scene when a desperate Spidey finally rids himself of the black symbiote costume was portrayed in the blockbuster feature film Spider-Man 3.
Greg ventured into the realm of publishing in the mid 1990's, when he formed Exiled Studios and released the critically acclaimed series The Exiled, and Cry Baby. Greg also worked as a Graphic Designer designing toys, stickers, ads and other fun stuff for licensed characters such as SpongeBob Squarepants, Looney Tunes, Batman and Justice League.
Luna Moon-Hunter
saga is a landmark in Greg's rich career, representing a complete departure from his previous art style to a much more richly rendered and realistic look.